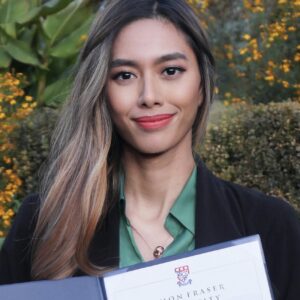 Hi everyone! My name is Preeya and I was born with a limb difference on my left arm. I am an ambitious and career-driven person currently working in the analytics field. I'm available to provide support on overcoming challenges and building confidence as an individual with a limb difference. I am currently based in Victoria and I'm happy to meet in any capacity that you feel comfortable. I am generally free on weekends and have some availability on weekdays.
I am Elizabeth and the Founder of Aussie Hands. When my second son Dave was born in 1999, amongst the joy of having a second son, part of me was saddened by his right hand missing his three middle fingers. When Dave was 4 months old we met with a hand surgeon who told us that his condition was called 'symbrachydactyly'. Dave had a hand operation when he was 10 months. His thumb had a lower bone missing, so a bone was taken out of his right middle toe and fused into his thumb. I am very passionate to be a Mentor to Aussie Hands members and am available via email, phone or video call by prior arrangement.
Hi, I am mum to Charlie who was born in 2014 with a hand difference. I have experience with finding out about the hand difference during pregnancy, deciding to proceed with toe-transfer surgery and starting kindergarten & primary school. The conversations I had with supportive parents while dealing with these situations really helped and I'm happy to provide my experience and support to Aussie Hands members. Saturday's are usually best for me between 10-2pm for calls or in person.
My name is Nat, I'm a uni student and am 21 years old, and I have spent all of those years having limb differences of both arms. I don't have any one particular area that I can mentor in, but am happy to provide support however I can, even if it's just a chat. I'm currently studying, but have experienced being an exchange student, travelling, learning to drive, all the fun of school years, and getting a job – all with a limb difference. I am from Victoria and I'm happy to meet however works best. I am usually free at different times on weekdays, but am happy to be flexible with times where possible.
Hi there I'm Louise-Kate and have two children. At our 20 week scan for our second child we found out that our baby had a hand and also a foot difference. Since having our daughter Emily, in late 2018, we've navigated through finding a surgeon, NDIS and educating our family, friends and childcare about limb difference and creating a positive environment for Emily. I am happy to share my experiences and be of any help I can to anyone in the Aussie Hands family.