As a teenager, you have exciting times with new opportunities ahead, like going for your first job, planning further study, and even learning to drive.
As you prepare for these great moments in life, you may feel concerned about being judged and how others may perceive your abilities.
So, it's also a good time to develop your job interview and career discussions skills, giving you more confidence to reach your goals. 
It's also helpful to learn about the rights and laws that protect you so that you know what you can do and what type of adjustments workplaces, universities or colleges are required to make for you.
Going for your first job is a big deal. It can be exciting, but you may also feel nervous at the same time. With a hand difference, you might be worried about how prospective employers perceive your abilities. It can be helpful for you to have confidence that people will look at you for what you can do rather than what you can't. This confidence can take time to develop.
'Have high expectations of what you can achieve and high expectations of how you'll be treated. The fact that you have a hand difference shouldn't change the expectations you have as to how you will be treated.'
Most young people find their first jobs in retail or hospitality, like working in a café, fast food outlet or shop.  These are a great introduction to the world of work because you learn customer service skills, time management, managing stock, interacting with co-workers and basic financial transactions.
Where can you start looking for a job?
Looking around your neighbourhood can be a great place to start. Local cafes, shops, bakeries, pharmacies, local tourist attractions, or anywhere you have seen young people working are great places to approach.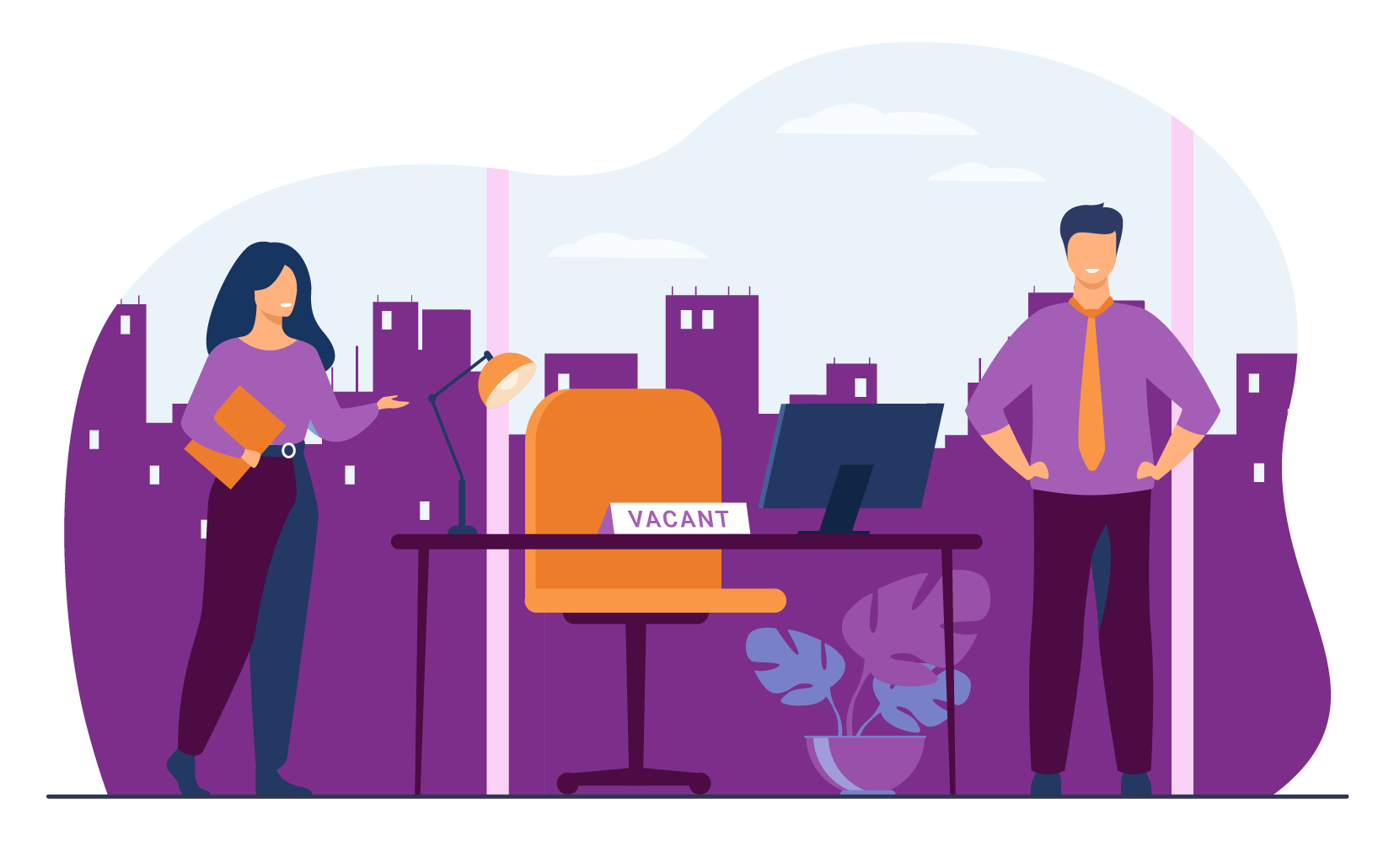 You can approach small businesses by asking to speak with the manager and asking if they are hiring any casual staff at the moment.  No matter the answer, it's good to leave your resume and ask them to consider you should an opportunity come up. If you don't hear back, that's okay!
For larger shops or retail chains, online applications are becoming the norm. First, you apply online, and then if you make their shortlist, you will be asked to attend either an individual or group interview.
You may wish to let your friends and family know that you are looking for casual work and ask them to keep an eye out for you. This often results in word-of-mouth recommendations or people seeing an opportunity and letting you know about it.
Knowing Your Rights
Under the Disability Discrimination Act 1992 , it is unlawful for an employer to discriminate against a person based on disability. This applies to all stages of the recruitment process, including the job interview, when you are in a job, and if you are fired.
Under the legislation, your employer or recruiter must make reasonable workplace adjustments where required. This may include changes to equipment, working methods, communication style, training and assessments and adjustments to workplace rules. For example, if you are more comfortable with a particular keyboard or using a recording device instead of writing, these are reasonable adjustments that most workplaces should make available.
We recommend that you look at Fair Work Ombudsman, which has information about workplace rights and protection from discrimination.
The Australian Network on Disability has a practical Job Seeker Toolkit you might find helpful. In addition, the Australian Human Rights Commission has a resource called IncludAbility which is useful for jobseekers.
The Employment Assistance Fund (EAF) also gives financial help to eligible people with disability.
'Resilience is a highly attractive personal quality to many employers. A resilient employee is likely to be hardworking and receptive to feedback. People with a disability have often had to be resilient in their lives.'
When should you mention your hand difference?
The decision about when you mention your hand difference is personal and entirely up to you. 
Read More
You only have a legal obligation to tell potential employers about your hand difference if it will impact your ability to fulfil the job obligations or it poses a safety risk to you or those around you.
At the same time, employers are not allowed to ask anyone about their disability unless related to job requirements. In some cases, a workplace adjustment may benefit you throughout the recruitment process or once you are on the job. You can request an adjustment at any stage of your employment journey.
Your job application
Some people like to mention their hand difference in their job application. 
Read More
This could be by ticking the box that says, 'I have a disability'. This approach has the benefit of being upfront, and you can explain any reasonable adjustments you need straight away.
Many companies are also looking to hire people with a disability to create a more diverse workforce, so ticking that box could make your application stand out.
However, some people do not like to tick the box as they believe their hand difference is unimportant information for the employer and will not impact their ability to do the job well.
According to the Australian Network on Disability's Job Seeker Toolkit, addressing your hand difference in a cover letter or resume is not common practice or recommended.
During your interview
Some people choose to mention their hand difference either when they are offered an interview or at the interview. 
Read More
Prospective employers may notice your hand difference, so consider being open about your hand difference and assure them of your capabilities. In addition, you will likely be expected to shake hands with your interviewer(s), which is something to keep in mind and prepare for.
If you wish to address your hand difference at the interview stage, it is good to prepare what you would like to tell them in advance.
Being optimistic and speaking about your difference as a positive attribute will portray confidence to the interviewer. For example, your hand difference may have made you a more resilient person which is highly attractive to employers. You can describe how you have handled challenges in the past and say something like: 'Nothing will keep me from doing my best in this job.'
Once you start work
Some people choose to bring up their hand difference once they start their new job if they require a reasonable adjustment.
Read More
This is where understanding the role requirements will help you identify what adjustments you may need and then you can get this organised to be ready for when you start your job.
Not mentioning your hand difference at all
Some people prefer not to mention their hand difference and let the topic come up naturally, if at all. 
Read More
Many Aussie Hands members have said that they will not hide their hand in a job interview or at work but will not draw attention to it either.
Aussie Hands member Jay's experience
'I wanted a job with a particular company and sent in my resume. I made no mention of my hand difference. When I was asked to attend an interview, I still didn't say anything.'
Read More
'Needless to say, the interviewer was surprised when he went to shake my hand. During the interview, the interviewer mentioned that there might be some specific tasks that I physically may be unable to do.
My response to the interviewer went something like this: "There are things in life that I'm not sure whether I can do or not. Only once I have had time to try something can this be truly answered. I don't want to be employed in a job that I can't do, just as much as you don't want to employ me for the same reason. If I could spend a week doing unpaid work experience for you, we would both know if it was possible. If I can't do it, I'll very much appreciate you giving me the opportunity to try. If I can do it, we will both know I'm capable". The interviewer agreed to this deal, and after my first day (which I was paid for), I was offered the job!
For the record, now I am further into my career and have a more impressive resume, I am open and honest about my hand difference during the application. If an employer has issues with my difference and is not willing to discuss them with me, I don't really want to work for that company.'
Check Out How Aussie Hands Member Tia Approached Her Mock Job Interview
Make sure to write down tips that you can use when preparing for your interviews.
Check Out The Personal Experience Of Tia's First Job
It's important to know what skills you have so that you have an answer ready when an interviewer asks you. Interviews are no place to be humble!
You will have many skills that you might not immediately recognise because you do them naturally. For example, you might be good at talking to people, debating, or listening. These are all verbal communication skills. You might play a sport and be a good team player. Maybe you have excellent organisation skills and always hand in all your assignments on time. All of these skills are valuable in a wide range of workplaces!
'The most important thing is to be aware of what skills you have. This is something that many of us are not very good at because there's a lot of things we can do that we just take for granted.'
Asking relevant questions at an interview will help you find out more about the role and organisation, and it has the bonus of showing that you are motivated and keen to work for them. Remember, an interview is a two-way conversation where you also want to find out whether the organisation is a good fit for you too.
Know what an employer can't ask
Employers are legally not allowed to ask a range of questions, including general questions about your hand difference. So, for example, they can ask questions about any adjustments you may need in order to safely achieve job requirements, but they cannot ask what happened to your hand. Check out other examples at the Australian Government Job Access Website. 
If you are asked a question that you feel is inappropriate, you do not have to answer it.
Find a friend or parent to practice common interview questions with and try and think of questions that might be asked for the specific role you are applying for. Looking at the position description can help give you an idea of what questions they might ask.  It can be good to practice questions using the STAR (Situation, Task, Action, Result) Technique.
You may also like to practice answering questions about your hand difference, in case this is something the interviewer asks you about.
Present yourself professionally and neatly to give a good first impression. It's better to be overdressed than underdressed. This includes making sure you have good posture, are maintaining eye contact, smiling and avoiding fidgeting.  
Understand the job role and identify adjustments that you may need
A thorough understanding of the job shows the employer that you are interested and have taken the time to research the company and the role requirements.
It also allows you to identify areas where you might need reasonable adjustment and prepare answers to any interviewer questions about your capability to do the job.
Remember to be yourself and stay confident. Smile and answer questions honestly and briefly.
'You just have to be yourself, show that you know who you are, and show them what you can really do.'
Check Out Aussie Hands Member Tia's Top Tips When Going For Job Interviews
If you decide to continue studying after finishing high school, you may be anxious about going to a new place where people don't know you.
Just like employers, education providers cannot discriminate based on disability. They must provide reasonable adjustments to ensure that all students have an equal opportunity to succeed in their studies. There are dedicated disability resources at every university, and the people who work there are trained and take pride in assisting students.
An example of reasonable adjustment you may need at university or TAFE could be using a recording device in class instead of taking physical notes or having extra time to finish an exam or assessment. For example, Aussie Hands member Sarah studied exercise physiology at university and received disability provisions for her practical exams. This gave her a little extra time to ensure she completed the task at a high standard.
'I was feeling a little apprehensive about a practical task I had at uni. I ended up going to see my Course Coordinator and they suggested I touch base with the Disability Services on-campus to discuss my needs. I was put into the system and they contacted me each semester to see whether there were any assessments that I may have needed assistance with.
In the end, it was only this assessment that I felt I needed the extra time allowance for but it was great knowing that help was there if I needed it again. I would recommend getting into this program when enrolling as a first year student so you don't have to worry down the track.'
Depending on the course, further study can also be flexible. Most further education allows you to choose your study load, have the option to do online classes, and have the ability to defer.
Some courses will require an interview or a discussion at an Open Day.
Check Out This Mock University Open Day Discussion Between Aussie Hands Members Tia And Brooke To Help You Prepare.
Have A Listen To Tia Sharing Her Own University Experience.
Learning to drive is another significant step in gaining independence and opening up opportunities to work and study. However, having a hand difference, you or your driving instructor might have concerns about how to get you driving as safely as possible.
As a first step, we recommend contacting the road traffic authority in your State or Territory, as requirements differ across Australia. Sometimes, additional requirements need to be met before a licence can be issued, for example, an assessment from an occupational therapist who specialises in driving with limb differences. If you have access to the NDIS, you can consider having your driver assessment done around the same time you get your L Plates to ensure that you have the right equipment while learning to drive.
Check out Learning To Drive With A Hand Difference, which Aussie Hands developed from a workshop sponsored by a Transurban Community Grant for young learner drivers with a hand difference in Victoria in February 2020.
If you're in Victoria, you can start with this list of specialist driving instructors or search online if you are in another State or Territory.  For information about
Connect with a Peer Mentor – As part of our Peer Support Network, you may book a time with an Aussie Hands Mentor to discuss Careers, Life Skills, Learning to Drive and accessing NDIS funding.